Residential Building Electrification Pathways- Webinar Recording
5 (2 votes)
Across the country, there is a move toward building electrification, replacing appliances that use other fuels with electricity. Learn about the trends in retrofitting we are most likely to see in the coming years that move the U.S. toward a 100% electric future. Panelists also answer questions about how the following efficiency technologies can work together: Weatherization, heat pump water heating, efficient heat pumps, induction stoves, and electric infrastructure upgrades.
You can expect to hear:
Common things that building owners and code officials may notice (based on code cycle and location) and how to resolve them
Pathways toward 100% electrification—it doesn't have to happen all at once!
The role heat pump space and water heating technology play in the transition
Tools and training to help code officials, homeowners, and policymakers better understand the transition
How the SolSmart program can help communities improve permitting and inspection processes to support electrification with solar power
Alexi Miller
Acting Director of Building Innovation
New Buildings Institute (NBI)
Alexi Miller is Acting Director of Building Innovation and lead engineer at the New Buildings Institute (NBI). Alexi leads a team that provides technical expertise to drive adoption of advanced building decarbonization technologies and practices. His team is the technical backbone supporting a wide variety of decarbonization, grid integration, and electrification efforts both within NBI and beyond. Alexi oversees national-scale collaborative efforts including the Advanced Water Heating Initiative and the GridOptimal Buildings Initiative.
$i++ ?>
Scott Hackel
Vice President of Research
Slipstream
Scott Hackel is Vice President of Research at Slipstream. Scott Hackel leads the Research + Innovation team in its mission to discover, test, and scale the strategies and technologies that impact climate and equity. As a veteran of the energy efficiency industry, he understands the challenges of unpacking climate solutions that benefit everyone. Scott earned his bachelor's and master's degrees in mechanical engineering from the University of Wisconsin-Madison as well as a graduate certificate in energy analysis and policy. He is an active member of both USGBC Wisconsin and ASHRAE, where he serves on the national Task Force for Building Decarbonization and other committees.
$i++ ?>
Mark Ditch
Senior Energy Engineer
National Grid Energy Services
Mark Ditch is Senior Energy Engineer at National Grid Energy Services. Mark has 28 years of experience as an engineering consultant and construction supervisor in the HVAC and energy industries. As manager of an energy services group, he provided energy audits, central plant improvements, HVAC energy efficient design, combined heat and power plant evaluation, design, and construction administration. In addition, Mark provides commissioning services for new and remodeled mechanical, electrical, and energy management systems.
$i++ ?>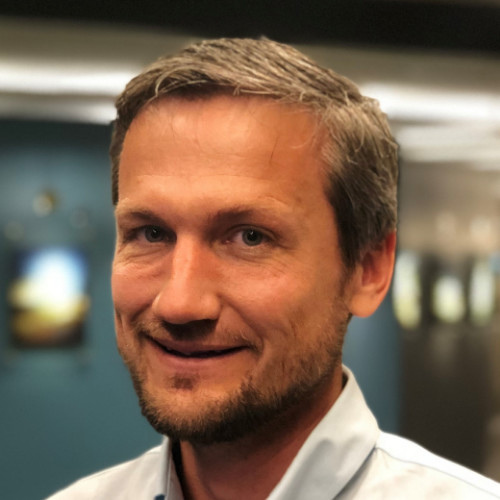 Adam McMillen
Director of Sustainability
IMEG Corp
Adam McMillen is Director of Sustainability at IMEG Corp, where he leads the firm's high-performance building design and project sustainability efforts. In addition to implementing technical design strategies that improve building performance, reduce energy use, and preserve natural resources, Adam leads IMEG's energy modeling team and builds industry relationships that positively impact the built environment. Adam is a licensed professional mechanical engineer with extensive knowledge of energy and life-cycle cost analysis.
$i++ ?>
Key:

Complete

Next

Failed

Available

Locked